Last Christmas we were going through the Orman Collection to find photos we might be able to use to promote the holidays. We found a few that had Santa, but every one was a pretty bad Santa.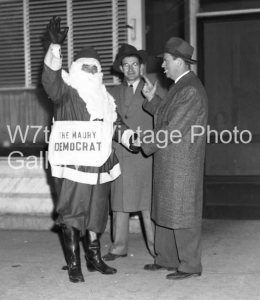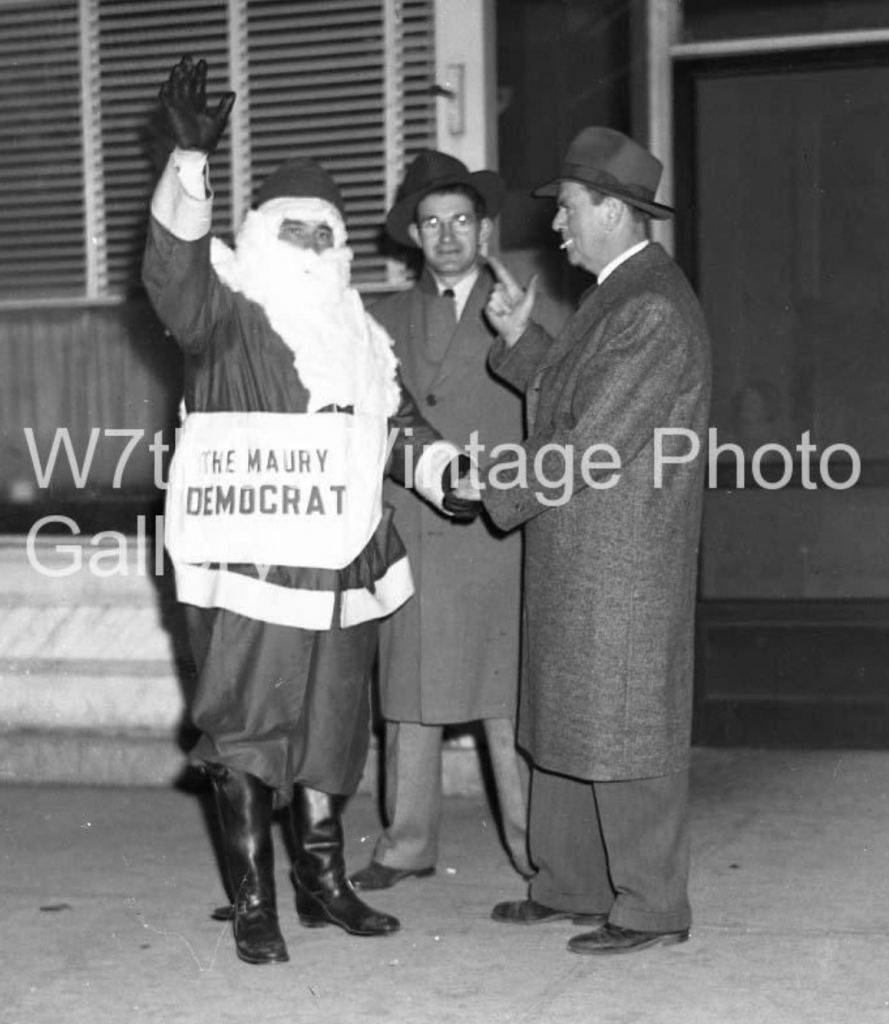 There was the Santa for the Maury Democrat who wasn't as hefty as you might envision the man and he did have sweaty arm pits in a suit that was the wrong material for someone that hails from the North Pole.
We found another Santa with a little girl in a toy store which was okay, but this Santa didn't seem that jolly or even friendly for that matter. His beard looked more like the sort you would see in a high school play with Zeus or some other Greek deity. The little girl in the photo seems to have an expression on her face the implies, "Mom, dad… really? This is the best Santa we could find?"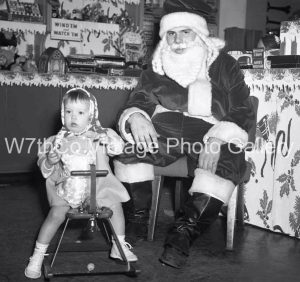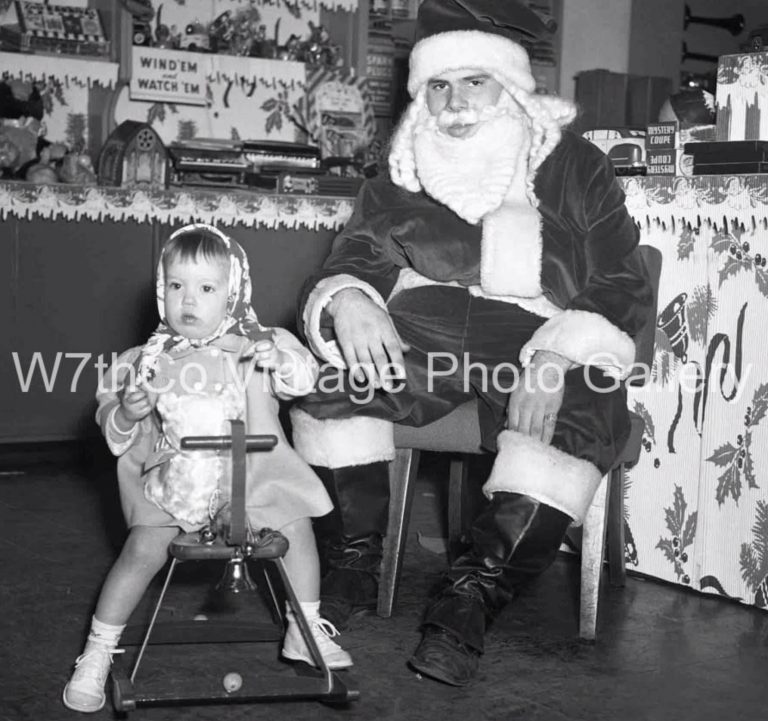 So we kept on searching for a Santa that was more of a classic example. The next fella was a little more age appropriate for St. Nick. However, if you look closely, it looks like he is wearing the same costume as the Santa in the toy store shot. The beard is identical. Which of course makes you wonder if there was just one Santa costume available in Columbia that just got shared by anyone that could be persuaded to put it on. We're not sure exactly where this photo was taken in Columbia in 1950. However, the toys and the window display are pretty cool even if this Santa didn't quite make the grade.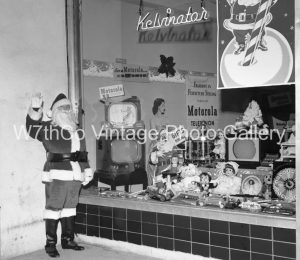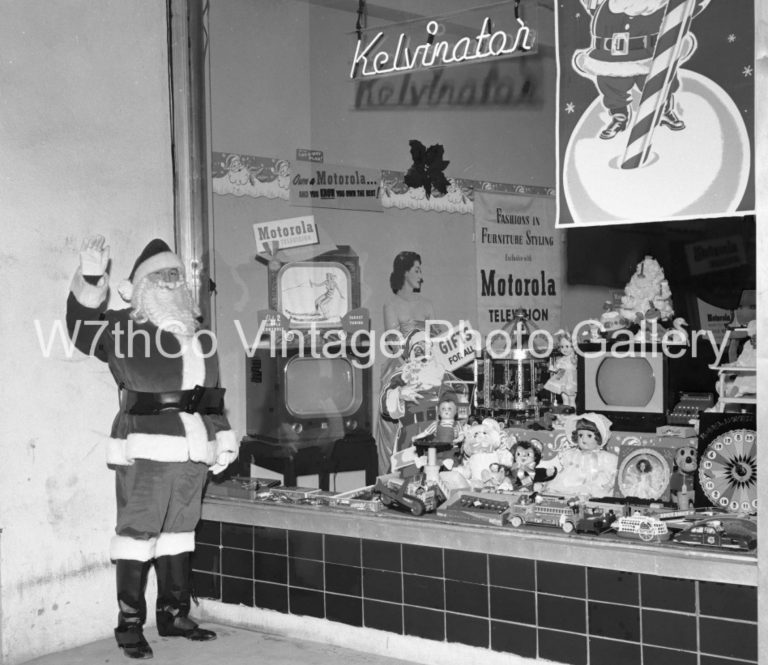 This year we had more photos to go through and we found perhaps the worst Santa of them all. Frank "Bowser" Frakes (who we love) appeared as Santa Claus in the Columbia Christmas parade c. 1939. As you can see from the feature photo for this post Bowser is a really bad Santa. Let's start with his hat; clearly this is a knit cap that, other than being red and white, is not a hat that the real Santa would where. His beard and hair are ridiculously bad. I can't tell if it's cotton that has been pulled and curled or what. However, it looks like it is about to fall off of his face at any moment. Lastly there is his coat. I suppose it's red, but that's about the only thing it has in common with what Santa would wear.
Funny thing is… the kids don't seem to care at all. I guess they are more interested in the presents than the costume. Bowser Frakes was a character and a very talented guy, but I think you will he agree… his is a really bad Santa.