During the selection process for our Spring 2020 show, we decided to show this action photo of what appears to be two firemen and a policeman on top of the roof of the Bethel Hotel fighting the fire that eventually destroyed the building. All three men are holding a fire hose as smoke billows from the structure. One of the firemen has "Driver" on the back of his coat and another is smiling at a police officer that has joined in the struggle to get the fire under control. You get the idea that the fireman is smiling because the officer is feeling the force of the water pressure as he tries to balance on the edge of the roof. It's a great action image that is very sharp too.
The Tennessean must have thought so as well because it was used on the front page of the Monday, November 28, 1949 morning edition of the paper just under the headline, "COLUMBIA HOTEL, THEATER BURN" (as you can see below).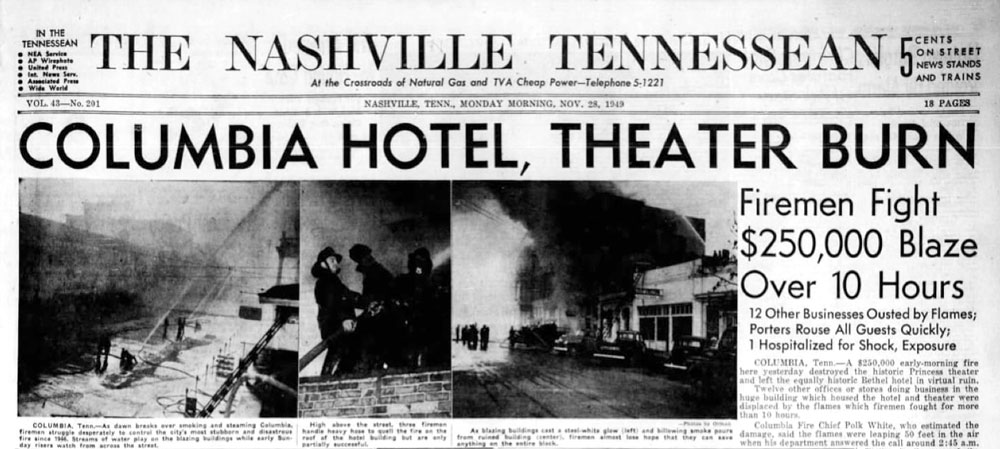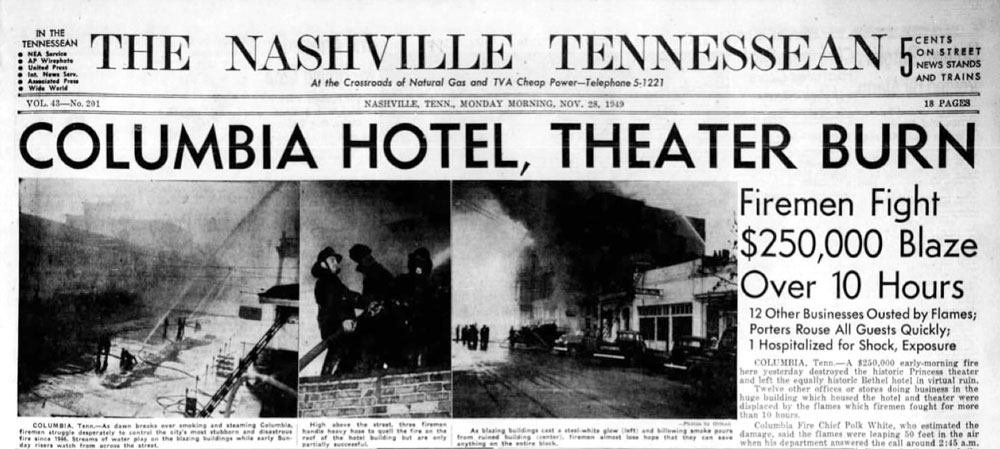 It was only after we selected this photo that we happened to discover it in the newspaper article about the Bethel and Princess fire. That only added to the appeal of the photo. We actually have the negative to one of the other photos (the one to the right of the firemen) and many other of this tragic loss for Columbia. You can see them in our online gallery.
We're not surprised to see images that we have in newspapers. After all, the Orman Studio served as news photographers for Columbia for decades. Buster Orman was a staff correspondent for the Nashville Tennessean in the 1950's. It is quite likely that Buster took this photo and captured the moment of some levity in an otherwise difficult event.