1932 - 1947
W. A. Orman began taking photos as a young man. During the Depression he considered himself a photographer, but maintained a job as a postal telegraph clerk to support his family. However, he also had a photographic studio in his telegraph office and in the 1930's moved it to the Bethel Hotel in Columbia, Tennessee where he took portraits, developed film and operated the Orman Photo Shop. Mr. Orman took photos for business, but also for pleasure and for the local paper, The Herald. His son Claude, better known as "Buster", also became a photographer, but like his father maintained another job managing a service station. Mr. Orman was fond of taking photos of buildings around Columbia and also took photos when taking trips to New York City, Washington D.C. and elsewhere. Buster was more interested in taking photos of people and often took pictures of those he met on the local streets. When he found an interesting subject, he would invite them back to the studio to do a series of portraits.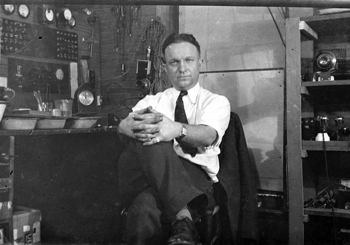 W. A. Orman c. 1932 Postal Telegraph Office
Orman Ad, The Herald, Oct. 1948
1948
In the 1940's a high school student and avid camera buff named Ray Burt began working at the Orman Photo Shop at the Bethel. The business had grown and in 1948 it was moved to a newly constructed building located at 806 High Street, just behind the James K. Polk Ancestral Home. It was here that the Orman Studio, as it became known, would remain for the next several decades. The Orman Studio was a part of the lives of residents in Columbia as the place where generations went to be photographed with a L. F. Deardorff 8x10 studio camera. Over the years the Orman family and the studio amassed an impressive number of photos taken on site, in the field as well as those taken by other photographers from the region dating back to the early days of photographic technology.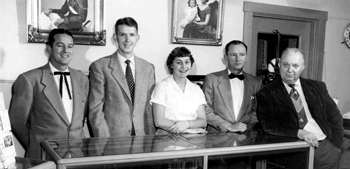 ''Buster" Orman, Ray Burt, Ernestine Davidson, Roy Staggs, W. A. Orman
1962 - 2011
Buster Orman left the Orman Studio to pursue a career as an executive with Olan Mills in Chattanooga. Ray Burt became a partner in the studio and, when W. A. Orman retired, bought the business, but kept the Orman Studio name. Ray concentrated on black and white, hand colored and eventually direct color portraits. He entered select portraits in National Professional Photographers Association contests and won awards for his work. Many students will remember Mr. Burt as the man who took class photos for Columbia schools over many years. During the decades that it was in operation, The Orman Studio earned a reputation for fine portrait photography in the Middle Tennessee region. The name "Orman" was synonymous with photography for generations of Maury County residents. Ray Burt continued this legacy with his talent until he passed away in 2011 and the Orman Studio closed after eight decades.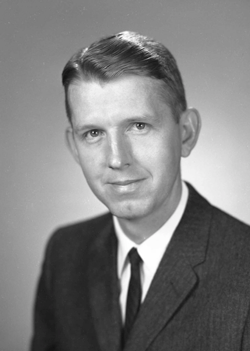 Ray Burt 1962